Become a Sibling
How do I become a sibling?
Those affiliated with Wesleyan University: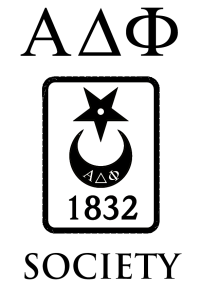 Well, you can start by stopping by the House and saying Hi or eating at the S&C!
We hold rush at the beginning of the Fall and Spring semesters. Rush is the best way for you to learn more about the house, and for us to learn more about you.
Check out our current schedule of events. You're welcome to drop by anytime!
Those affiliated with another college or university:
Are you interested in founding a chapter of the Alpha Delta Phi Society at your college or university? Our members are happy to talk to you more about what it means to be an Alpha Delt and to help you on your way to founding a chapter at your school. For starters, feel free to contact Susannah Clark and Carolyn Dundes, inter-chapter committee co-chairs.
You should also contact the ΑΔΦ Society Board of Governors' expansion coordinators at new-chapters@adps.org and visit the Society's website at http://www.adps.org/.